Why Truck Drivers Attend the Mother's Day Convoy
May 16, 2019
The Mother's Day Make-A-Wish Truck Convoy sees hundreds of truck drivers every year, donating their time and money to help children in need. This year's 30th Anniversary Convoy was no different with 545 trucks in attendance, alongside of 70 Make-A-Wish children. Despite the poor weather conditions, the driver's and children's spirits remained high and the event is estimated to have raised $550,000. As presenting sponsor of this event, we were grateful to be a part of this convoy for the 5th year in a row.
We spoke to two drivers after the event to get their feedback, one who participated for the first time and the other who has been to 29 of the 30 Mother's Day Convoys. Idella Hansen, truck driver for over 50 years, was able to be part of this year's event for the first time. She says her favorite part of the event was visiting with the sweet, Make-A-Wish children and rolling out of the parking lot when the convoy began. When we asked Idella if she will attend next year her answer was "absolutely, it was a blast!".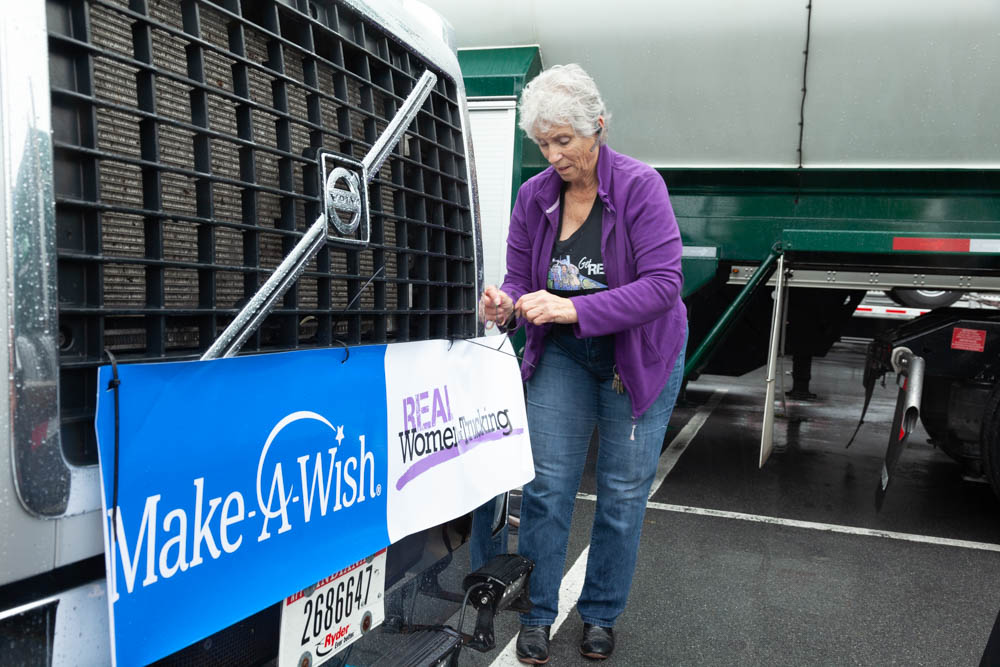 Lamar Buckwalter, truck driver for over 19 years, has been attending this event since 1989, the convoy's second year. We asked him why he goes, and he replied, "this year, as with every other year, it's to help bring smiles to the kids". His favorite part of the event is getting to catch up with old friends and see the smiles on the wish kids' and their family's faces. He plans to continue participating in the convoy, because it is "all about making wishes come true" and he feels it is one small way he can help make that possible. After 29 years of attending the convoy, his tip to other drivers is to "be prepared for a very emotional day".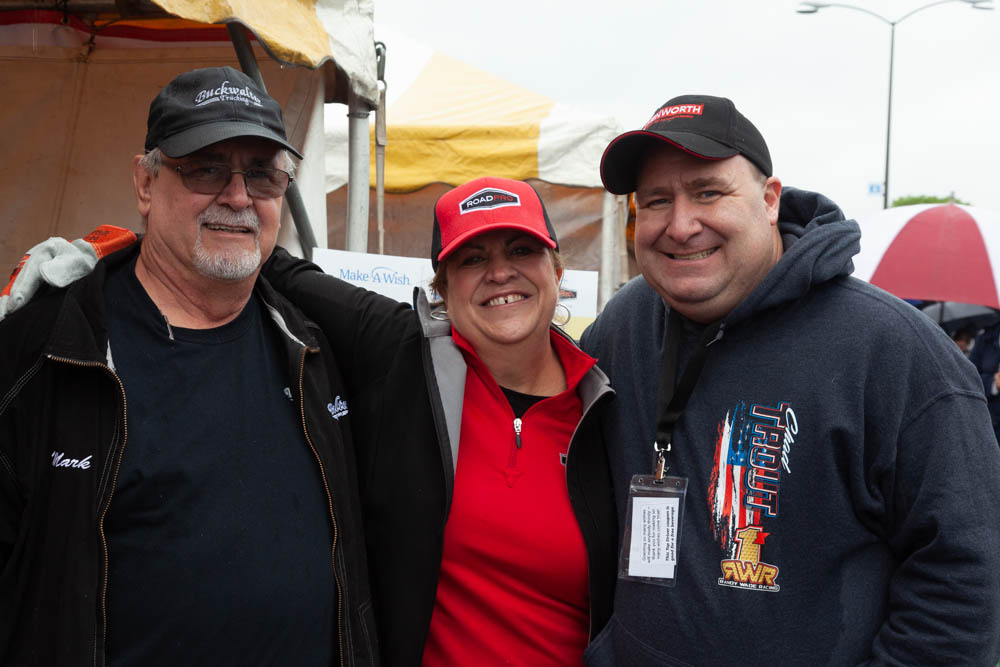 The Make-A-Wish Foundation is driven by the belief that granting wishes for children with critical illnesses can be a game changer. To date, "more than 315,000 children in the United States and its territories have benefited from the hope, strength and joy of experiencing their one heartfelt wish".
Members of RoadPro Rewards are now able to donate their rewards points to charities of their choosing, such as Make-A-Wish. This year, $1,780 worth of Rewards Points was donated to the convoy to benefit Make-A-Wish children. This can be done all year-around, by logging in to RoadPro Rewards and clicking Redeem Points. This will display a Charity Rewards option and allow donations from $5-200 to Make-A-Wish and other non-profits.