Rolling Safely Into Summer
May 10, 2022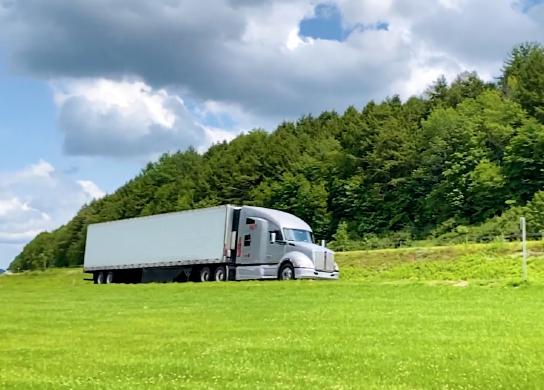 June is National Safety Month and also the kick-off of vacation season. Established in 1996 by the National Safety Council, the goal of Safety Month was to increase awareness of safety and health risks that are prevalent in the summer months.
Even with the record-breaking high fuel prices set to be with us for some time, people are still planning to hit the road for summer vacation. According to AAA, more than 683 million will take to the road.
Those additional travelers will most certainly impact your time behind the wheel, but so will summer weather conditions such as extreme heat and tropical storms. There will also be more road construction and work zones to slow you down.
Here are a few tips for a smooth ride this summer:
Drive Defensively – Check your blind spots frequently, looking over your shoulder and out the window when changing lanes. Don't just rely on your mirrors. Give plenty of room between your truck and the vehicle in front of you, and slow down in congested areas.
Stay Alert – In addition to the busy roads, summer driving also means road construction and more work zones. Take your time through these areas and be patient. Expect that there will be delays and plan for them.
Plan your Route – Try to avoid tourist areas that may draw a high traffic volume or plan to drive through that area during off-peak times. Take a few minutes before heading out and look for alternative routes if you run into delays. Don't just rely on your GPS; invest in a good Road Atlas to have on hand for reference. Utilize traffic apps to advise you of construction delays or other heavily congested areas.
Check your Equipment – Do your pre-trip inspections regularly, check your engine's coolant level, and ensure your AC is working properly. Keep your tires properly inflated as high temps in the summer increase the chance of tire blowouts.
Stay Hydrated – Summer temperatures increase your chances of becoming dehydrated. Make sure you stay adequately hydrated, get plenty of rest, and eat low sodium foods.
Sun Protection – The longer summer days mean more UV rays coming in through your windshield. Ensure your eyes are protected and invest in a good pair of sunglasses with UV protection or polarized lenses. Don't forget your sunscreen – yes, you are behind the wheel most of the day, but you are still exposed to the sun beating down on your cab.
Check the Weather – While it may be sunny and 70 degrees when you start out, you could be heading into storms or other inclement weather that will impact your drive. Always check the weather along your route and make sure you are prepared.