2023 Truck Shows to Attend
May 5, 2023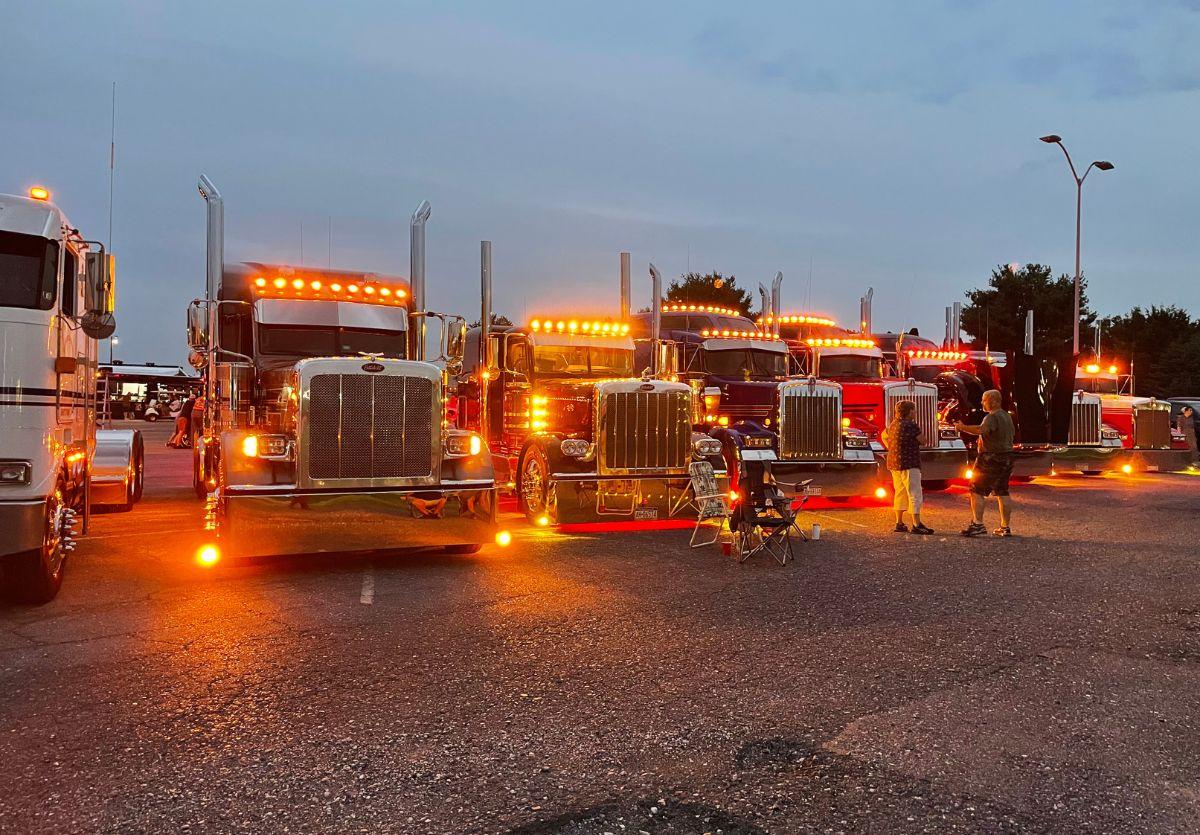 It's officially truck show season!
If you missed MATS in March, no worries, there are still a lot of opportunities to attend a truck show this year. From competitive shows to children's convoys, all models of trucks are admired in cities across the United States. Get ready for light displays, trophies, cash awards, games, food vendors, and lots of fun with friends and family.
No matter what type of truck show you are looking for this summer, you should be able to find one that's right for you below.
MAY
May 5-6 - Midwest Pride In Your Ride Truck & Tractor Show
Earlville, IA
May 5-6 - Red Dirt Showdown
Woodward, OK
May 6 – SoCal Antique Truck Show
Perris, CA
May 11-13 - 11th Annual Kenly 95 Petro East Coast Truckers Jamboree
Kenly, NC
May 12-13 - Semi-Crazy Truck Show
Waynesville, NC
*May 14 - Annual Make-A-Wish Mother's Day Truck Convoy
Manheim, PA
May 19-20 - Shine in the Pines Truck and Car Show
Dublin, GA
May 20 – ATHS Greater Cincinnati Chapter Truck Show
Lima, OH
May 26-28 - Great Lakes Big Rig Challenge
JUNE
June 8-10 - ATHS National Convention and Truck Show
Reno, NV
June 9-10 - Great Lakes Pride & Shine
Hudsonville, MI
June 9-11 – Sunflower Classic Truck Show
Garden City, KS
*June 16-17 – ATCA National Meet and Flea Market
Macungie, PA
June 24-25 - Texas Trucking Show
Houston, TX
June 30-July 1 – Southern Idaho Truck Show
July 13-15 - Walcott Truckers Jamboree
Walcott, IA
*July 14-15 – Keystone Diesel Nationals Truck Show
Lebanon, PA
July 15 – Class 8 on the Lake
Geneva, OH
July 21-22 - Gulf Coast Big Rig Show
Biloxi, MS
July 21-22 - 6th Annual Gear Jammers Magazine Truck Show
August 4-5 - The Midwest Classic
Oakland, NE
*August 4-6 - Carlisle Truck Nationals
Carlisle, PA
August 11-12 - 34th Annual Waupun Truck-N-Show
Waupun, WI
August 25-26 - Brooks Truck Show
Brooks, OR

SEPTEMBER
September 2-3 - No Coast Large Cars Truck Show
Forest City, IA
September 8-9 - The Big Iron Classic
Kasson, MN
September 14-17 - 27th Annual Richard Crane Memorial Truck Show
St. Ignace, MI
September 15-16 - Busted Knuckle Truck Show
Tonkawa, OR
September 21-23 - Joplin 44 Truckers Jamboree
Joplin, MO
*September 22-24 - Truckers for Hope Truck Show
Mill Hall, PA

OCTOBER
October 7 - Hot & Cold Big Rig Truck Show
Pratt, KS
*October 14-15 – California Trucking Show
Ontario, CA
October 20-21 - Draggin and Pullin in the Pines
Lufkin, TX
*October 21 - American Truckers Jubilee/Children's Convoy
Searcy, AR
NOVEMBER
No events

DECEMBER
Dec 16 – National Wreaths Across America Day
*Look for a member of our RoadPro team for a hat!