3 Meals You Need to Make in Your Truck This Summer
June 6, 2019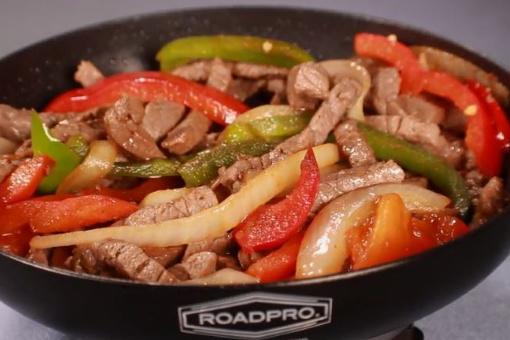 It's easy to get bored with the same recipes each week, especially with limited options when you are out on the road. We are determined to help drivers continue to eat healthier by preparing meals in the cab of the truck. Here are a few meal ideas to help add some variety into your cooking routine.
1. Beef Stir Fry
Ingredients:
1 Tbsp Cooking Oil
½ lb Thinly Sliced Beef
Dash of Salt
Dash of Pepper
1 Small Onion, chopped
½ Red Bell Pepper, sliced
½ Green Bell Pepper, sliced
1 Tbsp Soy Sauce
Rice (optional)
Directions:
Heat up your RoadPro Frying Pan and add oil.
Add beef to pan and season with salt and pepper.
Once cooked, remove beef from pan and set aside.
Add onions and peppers* to the pan and cook until softened.
Add cooked beef and soy sauce. Stir.
Serve over rice, if desired.
*Grocery stores often have pre-sliced peppers and onions that can be purchased, along with beef cut specifically for stir-fry.
2. Chicken and Veggie Salad
Summer Salads are great because they are completely customizable! Here is some inspiration for a nice, unique salad to make on the road, thanks to Tasting Table.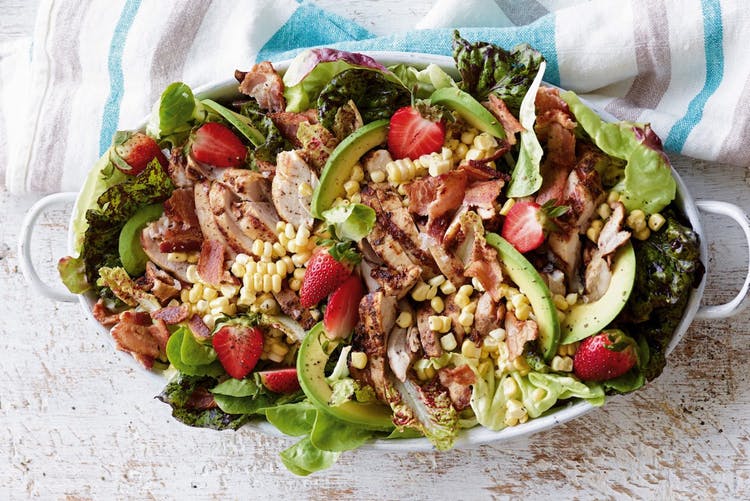 Ingredients:
Chicken Breast
Salad Greens
Bacon Bits
Strawberries
Corn
Avocado
Vinaigrette Dressing
Directions:
Season your chicken breast and cook in the RoadPro Portable Stove for an hour, or until fully cooked. You can also use pre-cooked chicken, and simply heat it up in the Portable Stove.
Arrange the salad greens on a large plate and add your toppings: bacon, strawberries, corn, avocado, and chicken.
Toss with a vinaigrette dressing and enjoy.
3. Mac and Cheese
Ingredients:
3/4 Cup Milk
2/3 Cup Evaporated Milk
1/3 tsp Salt
¼ tsp Pepper
¼ tsp Paprika
1/3 lb. Elbow Macaroni
1 ½ Tbsp Margarine
3 oz. Cheddar Cheese, grated
2 oz. Monterey Jack Cheese, grated
Directions:
In a small bowl, whisk together the milk, evaporated milk, salt, pepper, and paprika.
Pour the uncooked macaroni into your RoadPro Slow Cooker and top with margarine and cheeses.
Pour the milk mixture on top and stir to combine.
Press all the macaroni into the milk mixture, the best you can.
Cover the slow cooker and cook for 1 hour. Stir. Then cook an additional hour.
The mac and cheese will be done when all the liquid is absorbed, and the pasta is cooked.
Looking for more meal ideas? Let us know what kind of recipes you'd like to see by leaving a comment below.
Join our community of Truck Drivers on Facebook at: https://www.facebook.com/groups/roadprodriverslounge/