5 Safety Tips for Truck Drivers
June 2, 2022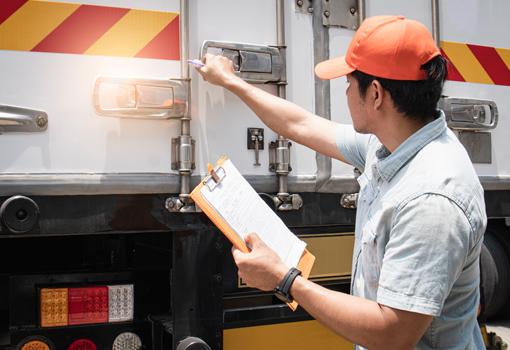 It's always important to review truck driver safety tips whether you have been in the industry for a year or 30 years. It is just as important now as when you first started driving. In honor of National Safety Month, we pulled together the top five safety tips for truck drivers on the road.
1. Avoid distracted driving
Distracted driving is a common problem among many drivers today. It's important to never read or respond to texts while driving, use voice control for phone calls, and utilize a truck GPS that gives audio direction.
2. Know your blind spots
Know your truck from the front to the back! Be aware of what is happening around you before switching lanes or turning. Know your blind spots. A common solution to reduce the number of blind spots is to add more mirrors to your rig.
3. Rest and restore
Driver fatigue is real! Make sure you are mindful of how you feel behind the wheel, and if you need to stop and rest, even for 10 to 15 minutes, or take a quick break, do it!
4. Keep a regular maintenance schedule
Identify defects in your rig before they are a threat to your safety and others on the road. Always follow through with a pre & post-trip inspection. Do not take inspections lightly and overlook defects!
5. Prepare for dangerous road conditions
Road conditions change constantly and can be a huge danger to large vehicles on the road. Slow down when you encounter bad weather. Pullover at a safe location if visibility is limited. Make sure always to leave room between you and the vehicle in front, especially in road construction and traffic.
Stay alert and awake on the road. It's always better to arrive safely at your destination. Practice healthy tips for staying safe on the road. Take breaks, grab a coffee, or go for a short walk at the truck stop. Stay safe out there truckers!