Do truckers use CB Radios anymore?
December 13, 2019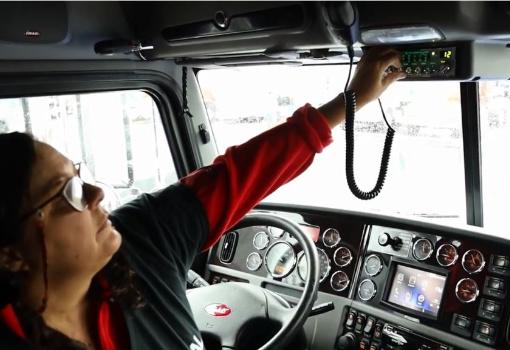 The CB Radio is a highly discussed tool among truckers. It is often said that many of the conversations taking place on CB's have become unpleasant to listen to. However, it is also agreed upon that a CB radio is a must-have tool in the truck. Although they are not used in the same way as they once were, they are still a valued resource on-the-road.
Take a look at what these truck drivers have to say about CBs:
- "Being a driver for over 20 years, I have always had a CB radio in the truck. It has become a very vital tool in the trucking industry for traffic reports, weather, road conditions, etc. Modern technology is great, but the old CB radio is by far one of the best tools a trucker could have in his or her ride."
- "Using the CB helped not only alert drivers to an accident that had the interstate shut down but also was able to divert them away from an accident blocking one of the alternative routes."
- "I use my CB every day, I drive a dump truck and it always helps to be able to tell other drivers what is going on on our job site. I use it to warn others of speed checks/accidents."
- "It's a tool of the trade. A CB is still a trucker's companion. A very useful tool to the industry
- "I was in Nebraska in 2014 and because of CB chatter, I got off the road and called it a night just before one of the big pile-ups. I probably would have been involved if a few people hadn't been discussing the road conditions. I think it's a great tool to have!!"
- "A lot of accidents could be avoided if drivers had a CB."
- "Still the best way to communicate on the road."
It appears unanimous among drivers that every truck should have a CB. There are a variety of trusted brands to choose from, such as: RoadKing, Uniden, and Cobra. All of which are long-last CB Radios that can be purchases in travel centers.
Join the discussion in the comments! How has a CB radio helped you?
Join our community of Truck Drivers on Facebook at: https://www.facebook.com/groups/roadprodriverslounge/