How To Keep Your Truck Interior Clean
March 22, 2019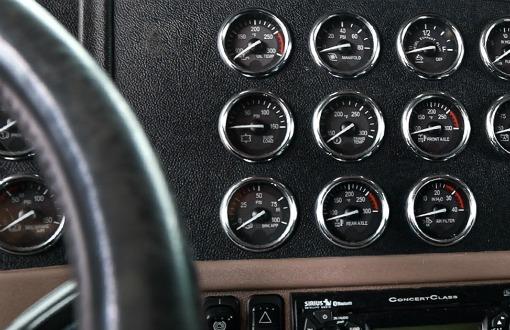 When you're on the road, it can be hard to find time to clean your truck's interior. Rather than doing a big "spring cleaning" every now and then, we recommend developing the following habits that will save you time in the long-run and help to maintain a clean truck all year round.
1. Keep A Trash Can in Your Truck – Keeping a trash can in your truck will help eliminate clutter and crumbs around your cab. It will also make it easier to grab all your trash at once and take it in with you at stops. Not only will this create a cleaner environment, but it will help to prevent bad smells that often accompany forgotten garbage.
2. Wipe Off Your Dashboard – This is a simple practice that will get rid of the dust that so easily builds-up on your dash. We suggest carrying cleaning wipes or a dusting spray, to easily get the job done. Some drivers allow their dashboard to get cluttered with papers, wrappers and other items, we strongly recommend keeping your dash clear, to not affect your visibility when driving. To take it a step further, you can wipe down your entire interior: steering wheel, turn signals, all the knobs on the dash, interior of the doors, etc. with wet wipes.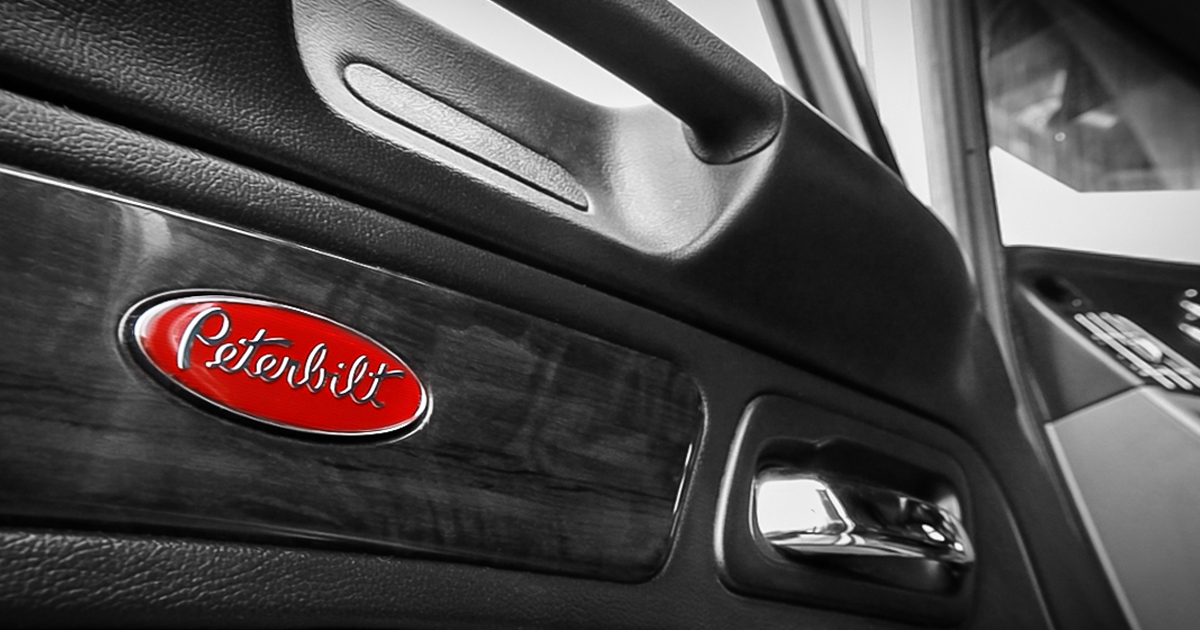 3. Vacuum – Vacuuming is important to keep up with, considering the amount of dirt and crumbs that accumulate in the truck. Many drivers are sitting in their truck to eat multiple times a day, and even cooking in their cab. The inevitable crumbs, and not to mention dirt tracked in on the bottom of your shoes needs to be taken care of. Planning to vacuum once a week is a good goal to set. If you don't own one, look for a small wet/dry canister vacuum at a travel center. You can also put washable floor mats in your truck, to better keep it clean. To avoid excess dirt brought in from outside, a boot brush or carpet on the step can help to clean shoes.
4. Wash Your Windows – Cleaning the interior windows of your truck can be easily put off. It can also be one of those tasks that you forget needs done until you are back on the road. Always keep a window cleaner in your cab and make sure to use it on your interior & exterior windows frequently. Invisible Glass cleaner is a glass cleaner we highly recommend.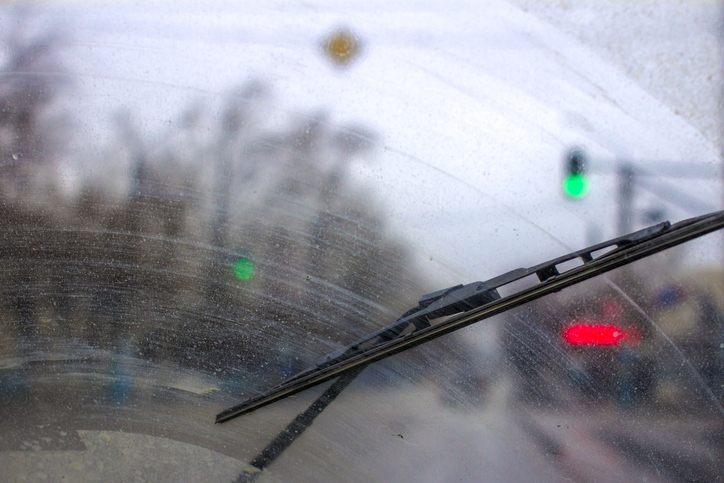 5. Prevent Odors – Unfortunately, not all odors can be prevented inside the truck cab, however you should be able to avoid long-term odors. For one, don't put off cleaning up spills. The sooner you can clean it up, the more likely you are to avoid a lasting odor. For tougher spots, scrubbing with brush works really well. Make sure to replace your air filters as needed, and if you keep food containers in your truck, make sure to thoroughly wash them out after eating. To eliminate odors that are impossible to prevent, you can purchase an air purifier that plugs into your cigarette lighter. Tamara Sturgis, from Trucking is Glamourous, uses the Alexapure Breeze and her truck is odor free, even with two dogs!
Adding a few cleaning habits to your routine will help you maintain a clean truck and in-turn create a better on-the-go lifestyle. We suggest creating a schedule to keep yourself accountable. For example, clean windows & dash on Mondays, vacuum on Tuesdays, throw away trash every time you stop for fuel, whatever will work best for you. An organized cab is more efficient; saving time and energy to find things. You may also find that your overall attitude has improved with the satisfaction of a clean truck!
As you begin cleaning your truck more frequently, DetailXPerts has a few tips on what to avoid:
- Don't use a glossy finish item on the dashboard. It will cause a glare on the windshield and make it hard to see in bright sunlight.
- Don't wait until the semi truck's cabin is destroyed and a disaster area.
- Don't treat the mats with a dressing! It could be picked up by the driver's shoes and cause slipping problems when working the pedals.
- Don't leave coins on the seat. Doing so can cause premature wear of the material.