Meal Prep for Truckers Over The Road
March 7, 2023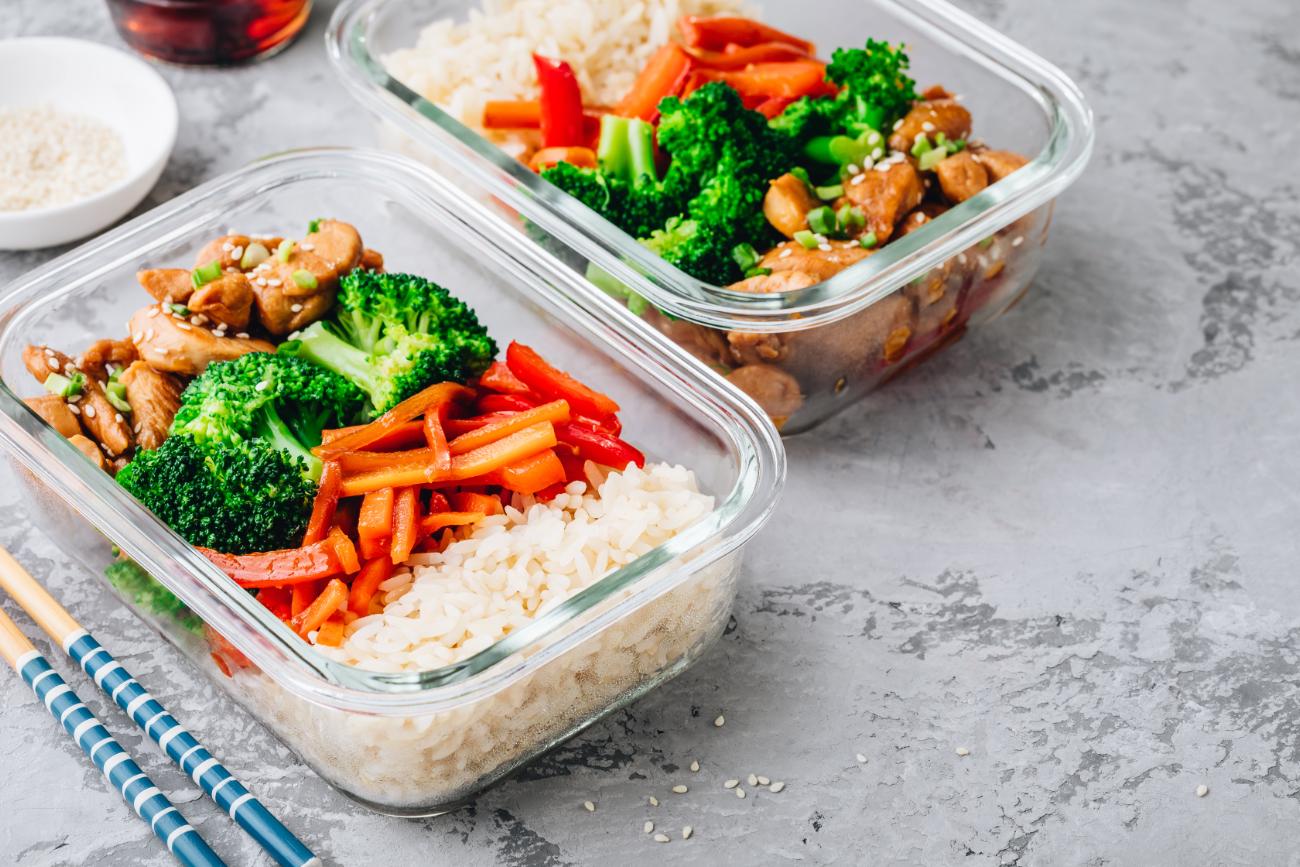 As a truck driver, it can be challenging to find healthy and affordable food options over the road. Many truck drivers either prep their meals ahead of time, dine in, eat fast food, or cook in their cab. We have found that meal prepping can be a game-changer for truck drivers looking to save time and money while maintaining a healthy diet. The RoadPro 12-Volt Stove can help make cooking on the road even easier.
The RoadPro 12-Volt Stove is a portable stove that plugs directly into the 12-volt outlet in your truck. It's compact, easy to use, and some may say it reminds them of a lunchbox. Whether you are cooking raw meat in your truck, or heating up a home-cooked meal, either is perfect for on-the-go cooking.
Tips for meal prepping and cooking up a good meal in your truck:
1. Plan and prep your meals ahead of time.
Maybe you're like RoadPro Driver's Lounge member, Dave Spies. Dave enjoys prepping his meals ahead of time on his grill and then heating them up while he is over the road. Planning out your meals will help you avoid the temptation of fast food and snacks on the go.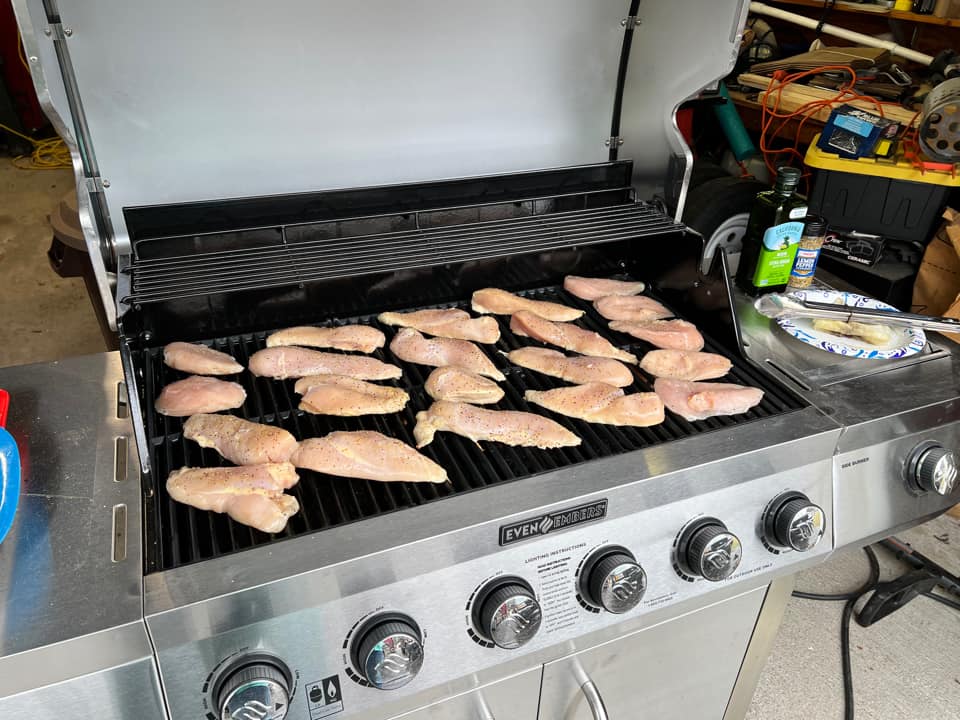 2. Invest in quality food storage containers.
In order to keep your meals fresh and organized, invest in good storage containers that are easy to stack and store in your truck. Whether you have a fridge, snackmaster cooler/warmer, or portable cooler, make sure your containers will all fit.
If you are cooking raw meat in your stove, make sure you plan for 5-6 hours of cook time while you are driving. If you are heating up a meal you prepped ahead of time, plan for 30min – 1 hour. The RoadPro stove is perfect for cooking anything from soups and stews to casseroles and lean meat. In fact, a recent survey from RoadPro found that 34% of truck drivers prep their meals ahead of time, 20% cook in the cab, 22% choose grab-and-go food, and 12% eat fast food or dine in.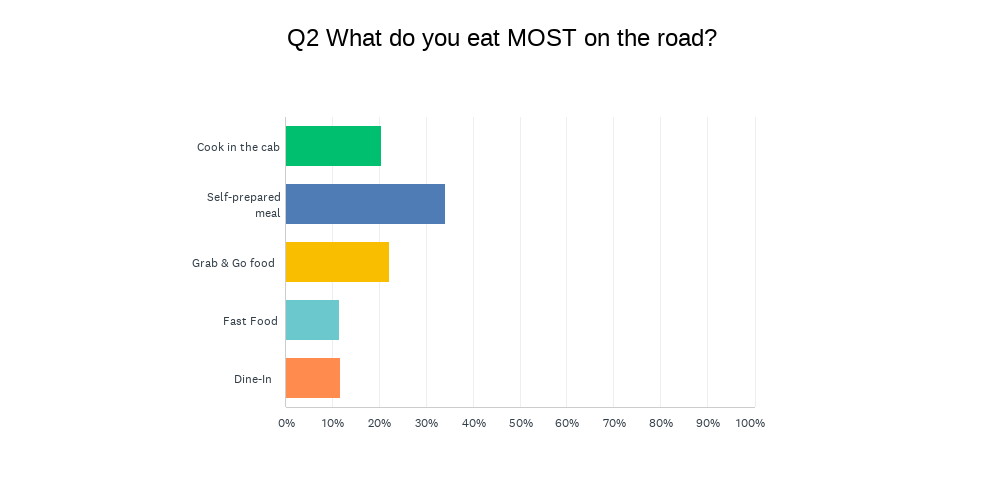 4. Stock up on healthy ingredients.
When you are doing your grocery shopping, focus on healthy options like fresh fruits and vegetables, lean proteins, and whole grains. These ingredients will help you maintain a healthy diet, fill you up after each meal, and provide you energy to stay alert on the road. Van lifer, @badlandsexplorations shares a lot of healthy recipes she uses in her stove and how she maintains a healthy lifestyle. For more recipes to make in the RoadPro stove visit our Cooking Video Library.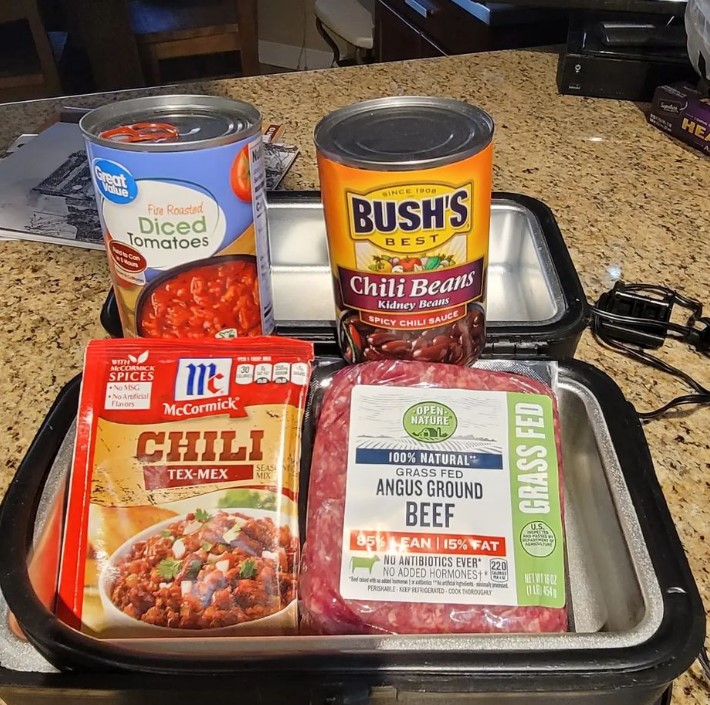 5. Don't forget your snacks!
As a truck driver, it can be so easy to reach over and grab a snack. Make sure you have healthy snack options in your truck. Healthy snack options may include nuts, fruits, or granola bars. Keep your energy levels up throughout the day and avoid the temptation of junk food!
Save money and maintain a healthy diet while you are on the road. In a few years, your bank account and your body will thank you! Avoid the last-minute stress of figuring out what to eat by prepping your meals and making them in the RoadPro 12-Volt Stove. While the stove is a great way to cook a lot of meals, there are also a variety of other appliances that work great for on-the-go cooking. Learn more about them on our website.
Join the discussion! Do you prep your meals or cook in your cab? Share your tips below!