On the road for Thanksgiving
November 3, 2022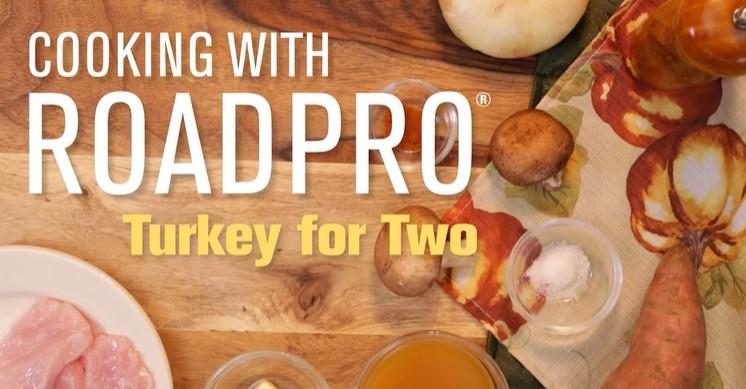 Living life as an over-the-road truck driver sometimes means celebrating holidays away from family. While you could visit a truck stop near you to grab a bite to eat, you may also want to celebrate Thanksgiving by having the traditional holiday meal. If your route doesn't allow you to make it home for Thanksgiving, here are a few ideas of what to make.
Whether you drive by yourself or team drive, this recipe is perfect for you. In a RoadPro 12V roaster, you can cook two turkey tenderloins in under 2 hours! That's right – straight from your truck, you can have a smokin' good turkey. This recipe gives a quick how-to on making your turkey in the RoadPro roaster.
Like every meal, you need a vegetable to go with your main course. Add the traditional green beans to your meal to make it feel like Thanksgiving. Truck driver, Chris Plummer, cooked up a Spaghetti meal with green beans. With olive oil, onion, and extra seasoning added to your green beans, you can have a great meal in no time.
Using a RoadPro 12V Stove, you can top off your Thanksgiving meal with cornbread in no time. Only a few more ingredients and you will add the perfect Thanksgiving carb to your meal. And, you may even have leftovers for the rest of the week! There are countless other sides you could make with the turkey and green beans. For more recipes visit our video library.
Everybody deserves a treat on the road, especially on Thanksgiving. Finish your Thanksgiving meal on the road with a delicious blueberry pie.
Hopefully, these four videos give you an idea of what to make for your Thanksgiving meal on the road. If you have suggestions for other drivers regarding what to make on the road share them in the comments below! We would love to hear what you plan to make this Thanksgiving.