The 12-Volt Appliance Every Trucker Should Own
October 23, 2019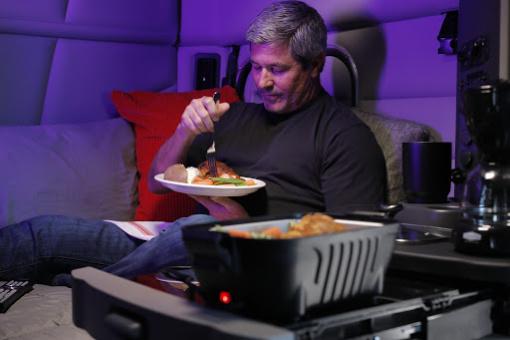 If you are a truck driver, you are likely aware of the benefits that cooking in the truck brings. RoadPro 12-volt travel appliances help make this a viable and convenient option for drivers of semi trucks, RVs, and many off-grid users. Appliances range from a coffee maker to a slow cooker, roaster, lunchbox stove, tornado fan, saucepan, and heater.
The RoadPro roaster is a 12-volt travel appliance that is getting a lot of talk amongst the trucking community. It features a vented glass lid, non-slip rubber feet, and a 5-foot heavy-duty power cord. The roaster fits a standard 6"x 9" baking dish or disposable aluminum pan and heats up to 225 degrees within minutes.
It can be used to make a variety of meals, such as this delicious Chicken and Vegetables recipe.
Whether you cook every meal in your truck or have never given it a try, the RoadPro roaster is a must-have travel appliance for truckers and those living off-grid. It is a great way to save money, eat healthier, and have a home-cooked meal in the cab of your truck or vehicle.
For more recipes that you can make in the RoadPro roaster or other 12-volt appliances, visit our video library.
Keep an eye out for the RoadPro roaster in travel centers throughout the United States and Canada.
Join our community of Truck Drivers on Facebook at: https://www.facebook.com/groups/roadprodriverslounge/