The Best Wilson Antennas
January 19, 2023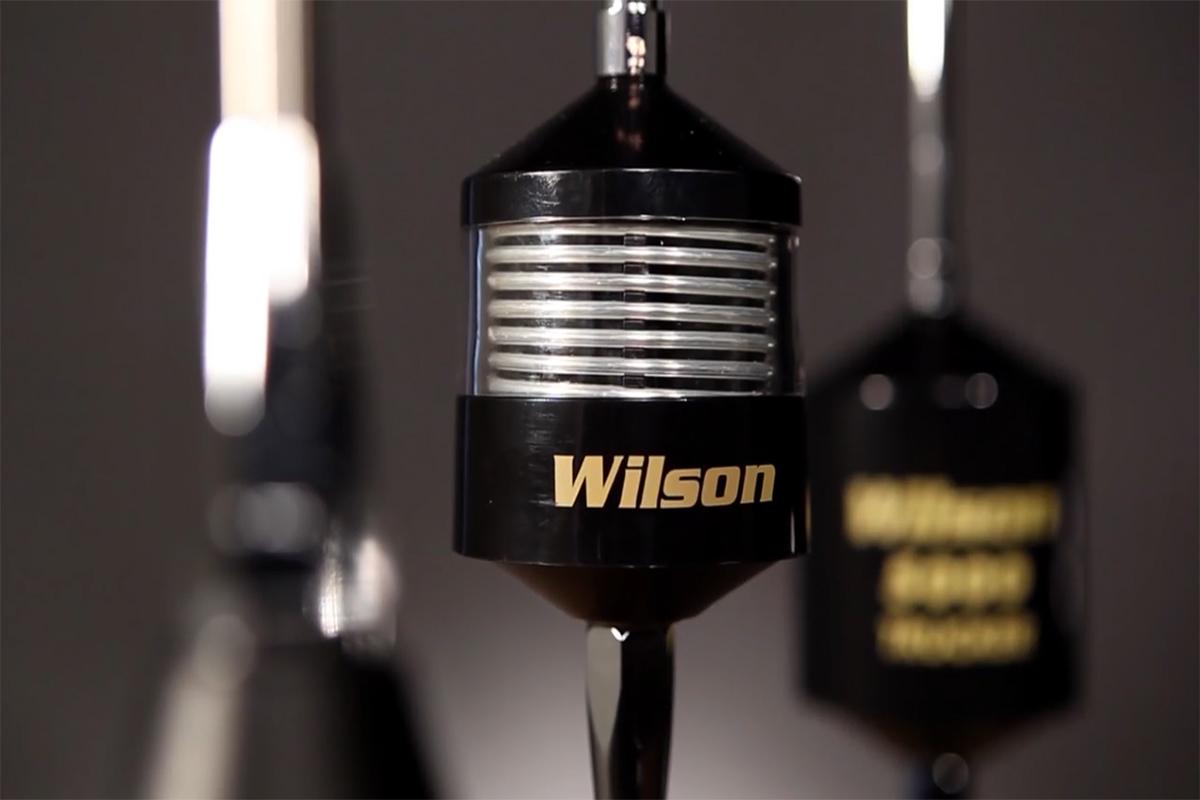 What you need to know about Wilson Antennas
There are hundreds of antennas on the market which can make it difficult to find the best one for your truck. Choosing a CB antenna will depend on your truck and where you want to install the antenna.
Wilson Antennas, part of the RoadPro Family of Brands, provides industry-leading innovation to the large high-power handling CB antenna market. Wilson makes a wide selection of CB antennas ranging from 24-66 inches tall. Wilson carries top-selling trucker CB antennas that will keep you connected on the road for miles.
We've compiled a list of our Top 3 Recommended Wilson Antennas: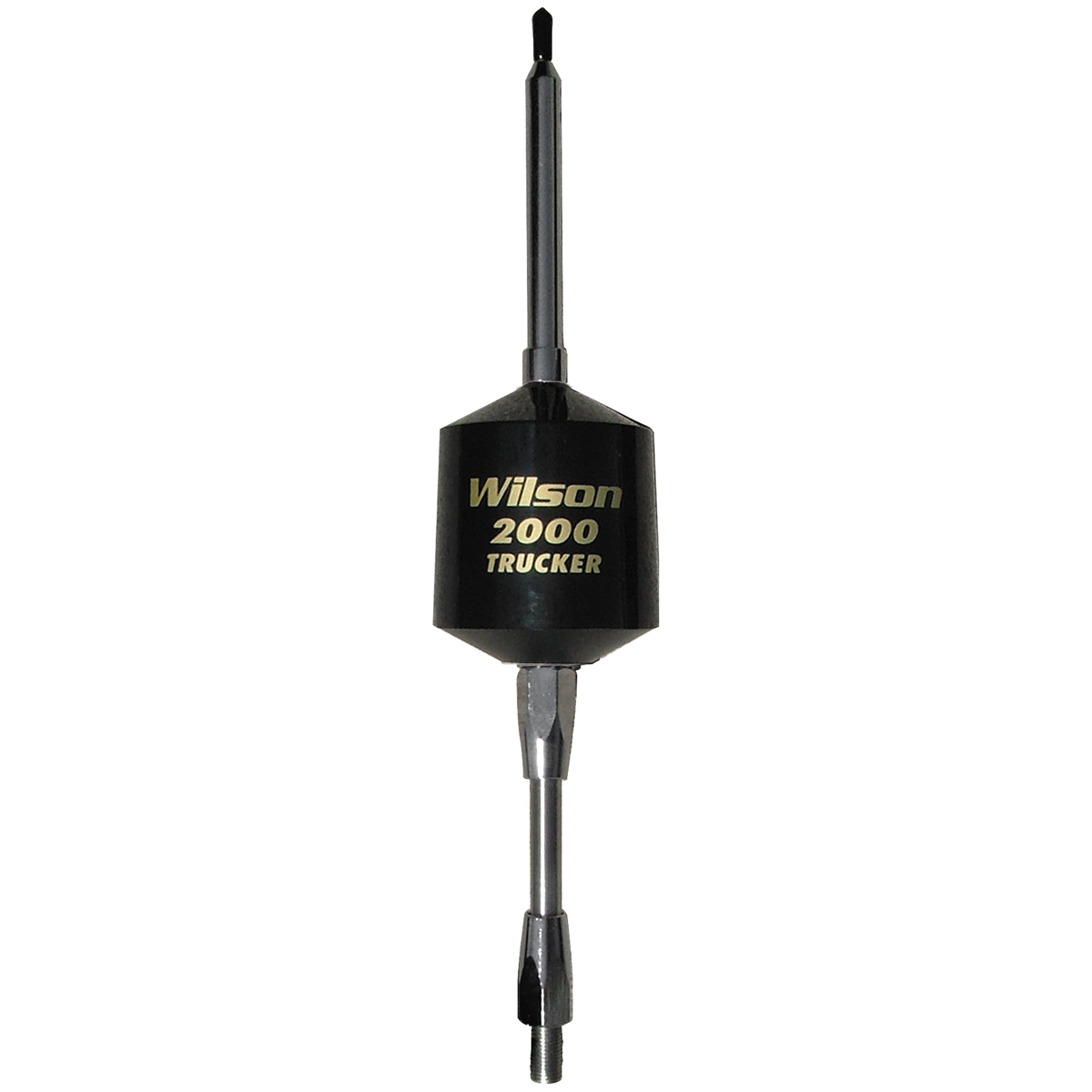 The top-selling Wilson T2000 Series CB trucker antenna is a center-load antenna with a 17/7 stainless steel whip rated at 3500 Watts. The center-loaded antenna and heavy gauge silver-plated coil design provide superior power handling and easy tuning for maximum performance. It is suitable for single or co-phase applications.
The T2000 antenna series is offered with 5 inch & 10 inch shaft lengths and in several colors. The coils are high-impact engineered thermoplastic, offering superb impact resistance and tensile strength. Its frequency range is 26 MHz to 30 MHz. The durability and power handling of the T2000 series has made it the number one-selling trucker antenna in the market for more than 25 years. If you're looking for the best performance, power handling, easy installation, and tuning this is the trucker antenna for you.
2. The Little Wil Magnet Mount CB Antenna (Item #: 305-38)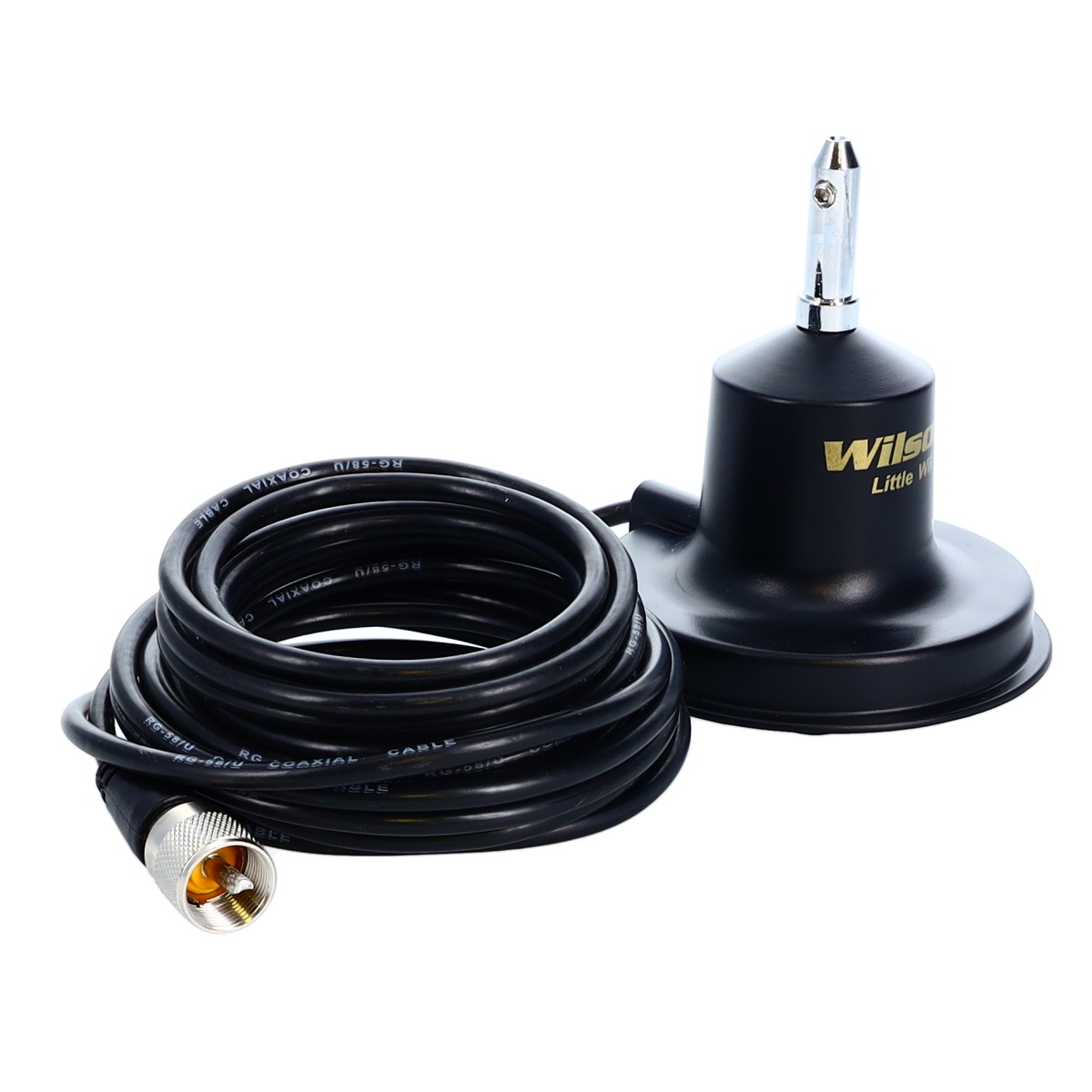 The Little Wil Magnet Mount CB Antenna is the perfect choice if you are looking for a short antenna with maximum performance. This antenna is commonly used for jeeps, pickup trucks, and off-road adventures. The large 10 oz. magnet has 300 watts of power handling capability and is made with a high-impact thermoplastic. At only 36 inches tall, this CB antenna is the shortest of the magnetic base-loaded Wilson antennas. The stainless-steel whip has a 15-foot coax cable. A base-loaded antenna has a coil at the bottom of the antenna with a long whip. It's typically placed in the center of your vehicle or truck because of the placement of the coil. The Little Wil Magnet Mount comes as a complete antenna system; no need to purchase anything else.
The heavy-duty coil uses 14-gauge copper wire ensuring clear transmission and consistent frequency readings throughout your drive. With a short antenna, you no longer need to remove it when driving into areas with low clearance. The "Little Wil" magnet mount antenna is the number one selling CB magnet mount antenna on the market.
3. Wilson FGT Tunable Fiberglass Antenna Series (Item #: 305-480, 305-483, 305-485, 305-486)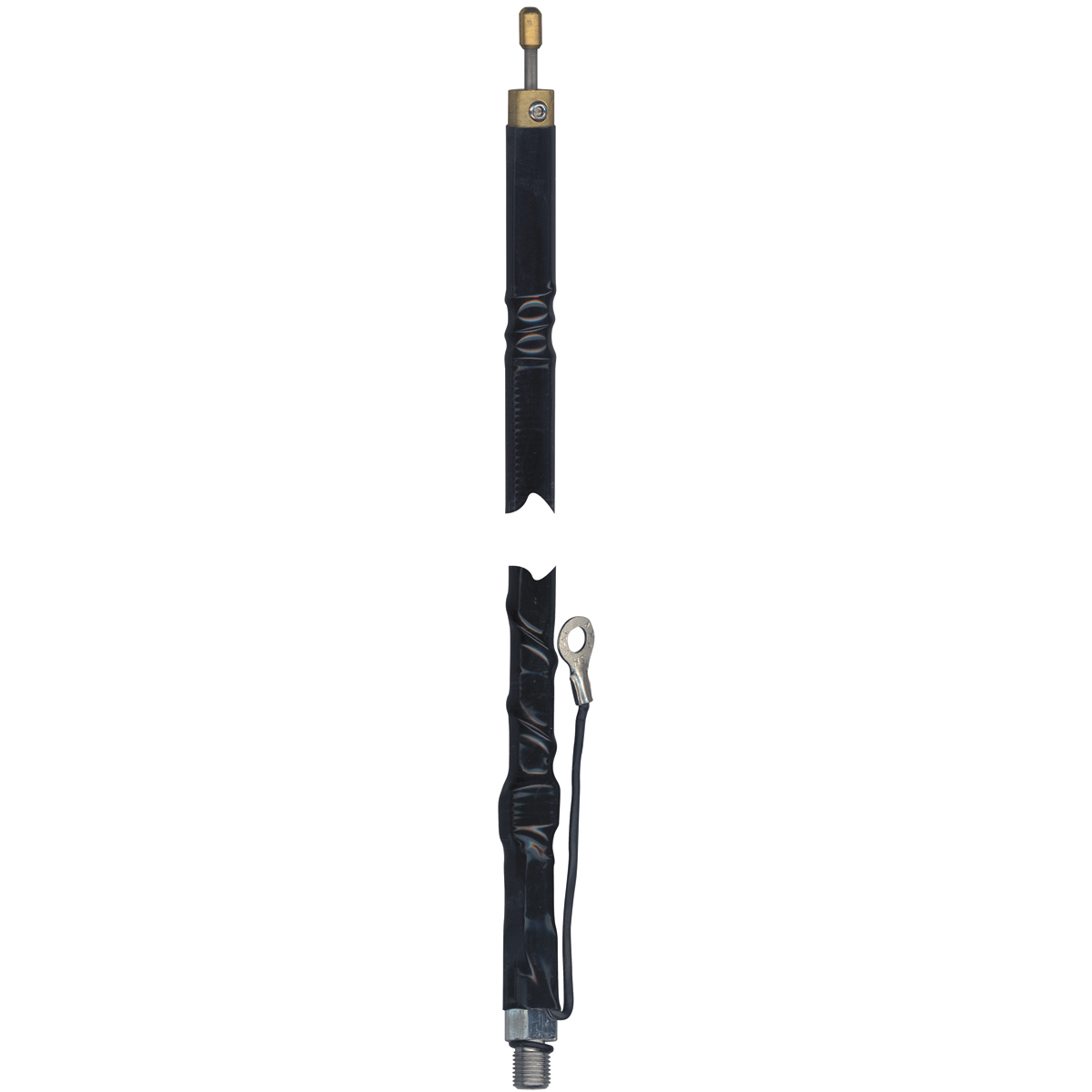 The Wilson FGT Tunable Fiberglass antenna has been a favorite among truck drivers because of its heavy-duty and high-power handling features. It is available in 2ft, 3ft, and 4ft in both black and white. The watt ratings for this antenna are 400, 750, and 1000 watts. The fiberglass antenna has a silver-plated copper wire that is helical wound to provide higher efficiency and better performance on the road. This top-loaded antenna design allows for more mounting options on your truck and maximum transfer of power. A notable feature of this antenna is its weather trap that allows reports to come from the national weather service.
The antenna also has a tunable tip for fine-tuning SWR and resonant frequency. Like other Wilson antennas, this one has a static-reducing weather cap to help maintain the best performance. If you are searching for an antenna that will hold up in rough weather and road conditions, the Wilson FGT tunable fiberglass antenna is your best choice.
What kind of CB Antenna is best?
We've listed a few of our favorites but finding the best antenna for you depends on your own needs. Our CB Resources might help you make an informed decision.
Join the discussion below! Which Wilson Antenna is your favorite?