What Is Qi Charging?
July 11, 2019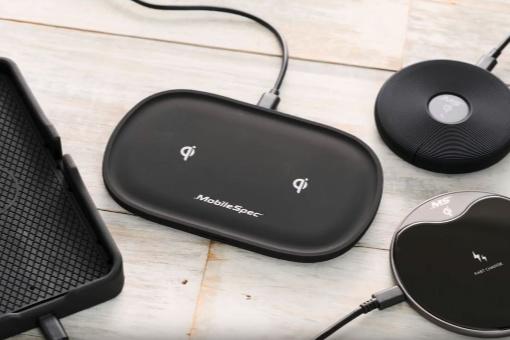 Qi charging is done through wireless energy sent from a charging pad, which illuminates the need for plugging in the device itself. A variety of chargers are on the market, ranging from pads to mounts. Many Qi chargers are fast charge compatible, providing 3 times the power when using a USB power adapter. Find out everything you need to know about Qi charging in the video below.
Is your phone Qi enabled? Here is a list of the top Apple/Samsung phones that are:
Apple:
iPhone XS
iPhone XS Max
iPhone XR
iPhone X
iPhone 8
iPhone 8 Plus
Samsung:
Galaxy Note 9
Galaxy Note 8
Galaxy S8
Galaxy S8+
Galaxy S7
In the market for a Qi charger? See the latest from RoadKing and MobileSpec.