What To Know Before Attending The Mid-America Trucking Show
March 13, 2019
Once again, RoadPro Family of Brands will be at the Mid-America Trucking Show (MATS). As a 12 year veteran of the show, we wanted to help guide those of you who are first time attendees. Here is a list of things you won't want to miss out on when you're there.
1. MATS 2019 App – It's true what they say, there really is an app for everything. MATS is no exception! The show's 2019 app is available for download now. Not only can it serve as your GPS to arrive at the show, but it contains everything you need to maximize your experience. The app contains: a digital show map, exhibitor details, event information, personal schedule & to-do list options to make sure you stay organized. This show can be a lot to take in, so you want to make sure you don't miss a thing.
2. 30th Annual PKY Truck Beauty Championship – MATS would not be the same without the lot full of beautiful trucks. Located in Lot J, this parking lot is filled with every color, make and model truck you can imagine. You will definitely spot some RoadPro team members out admiring them throughout the show. This year, we will even be conducting video interviews for truck drivers who want to participate. To take a peak at last year's lot, check out our video.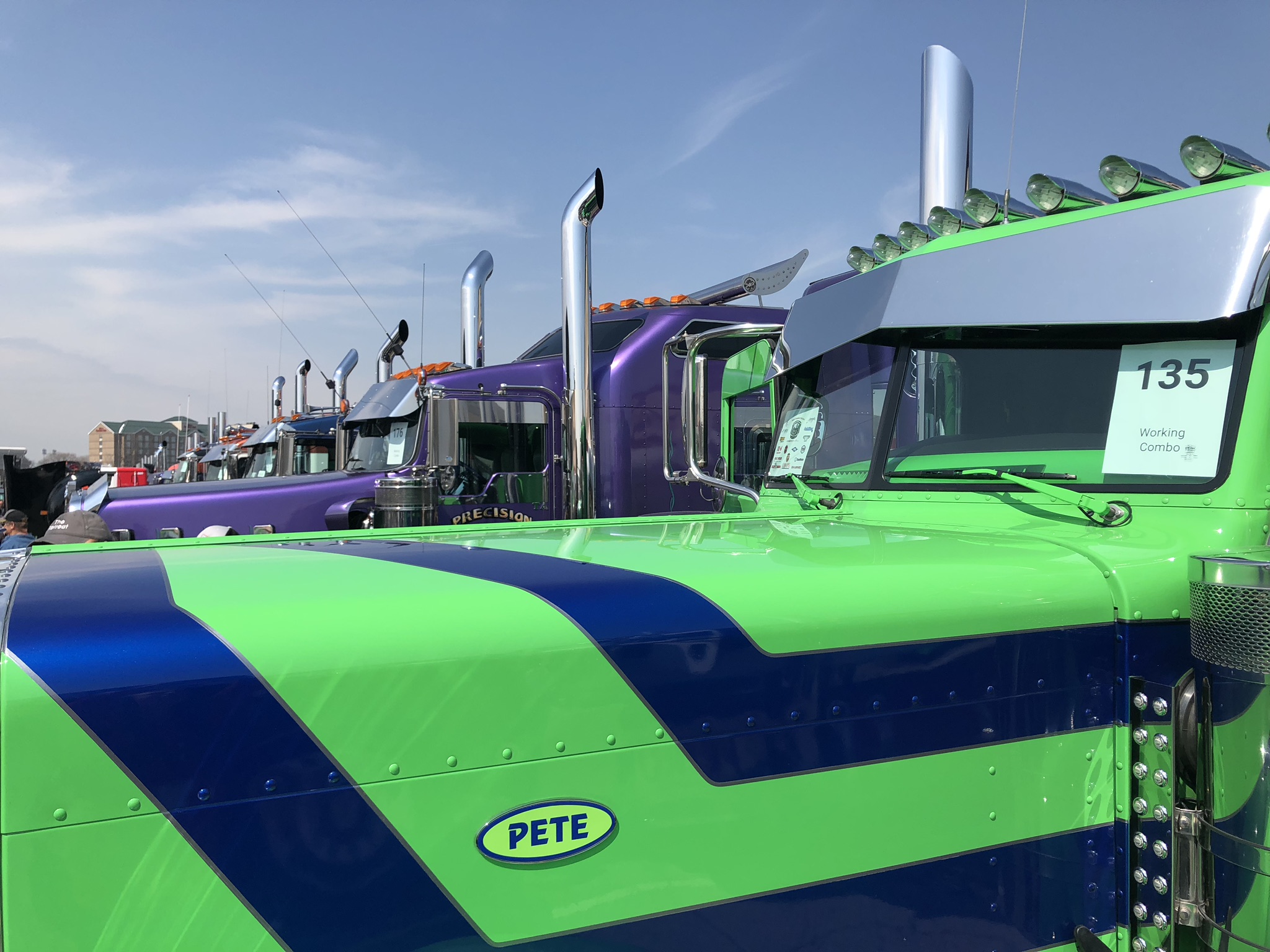 3. Concert – Every year MATS puts on a free concert for all attendees of the event. This year's performers are Michael Ray and Runaway June, two country artists who are sure to put on a good show. The concert is at 7 pm, Friday. Complimentary tickets can be picked up at the Mobil Delvac Booth for all attendees.
4. Truck Parking – MATS offers free truck parking located less than a mile from the Expo Center. This include free shuttles to and from the show, showers, portable restrooms, and a repair service. Every night there is live music and different activities for the truck parking community. Make sure to keep an eye out for the Cause We Can Café, feeding drivers in the lot for donations.
5. RoadPro Booth – RoadPro Family of Brands is in the same location as last year: Booth #22035 in the East Hall. If our giant prize wheel doesn't catch your eye, the newly innovated products on display will. Make sure to talk to our product experts to learn about the latest and greatest innovation from our Family of Brands, such as: MobileSpec, LUMAGEAR, PowerDrive, and RoadKing. We will also be showcasing a CB wall with popular brands: Wilson, Astatic, K40, and more. If this isn't enough, we are launching a brand new, trucker-exclusive community at the show. For those who visit our booth on Friday or Saturday, you will get the opportunity to receive a MATS exclusive gift just for joining.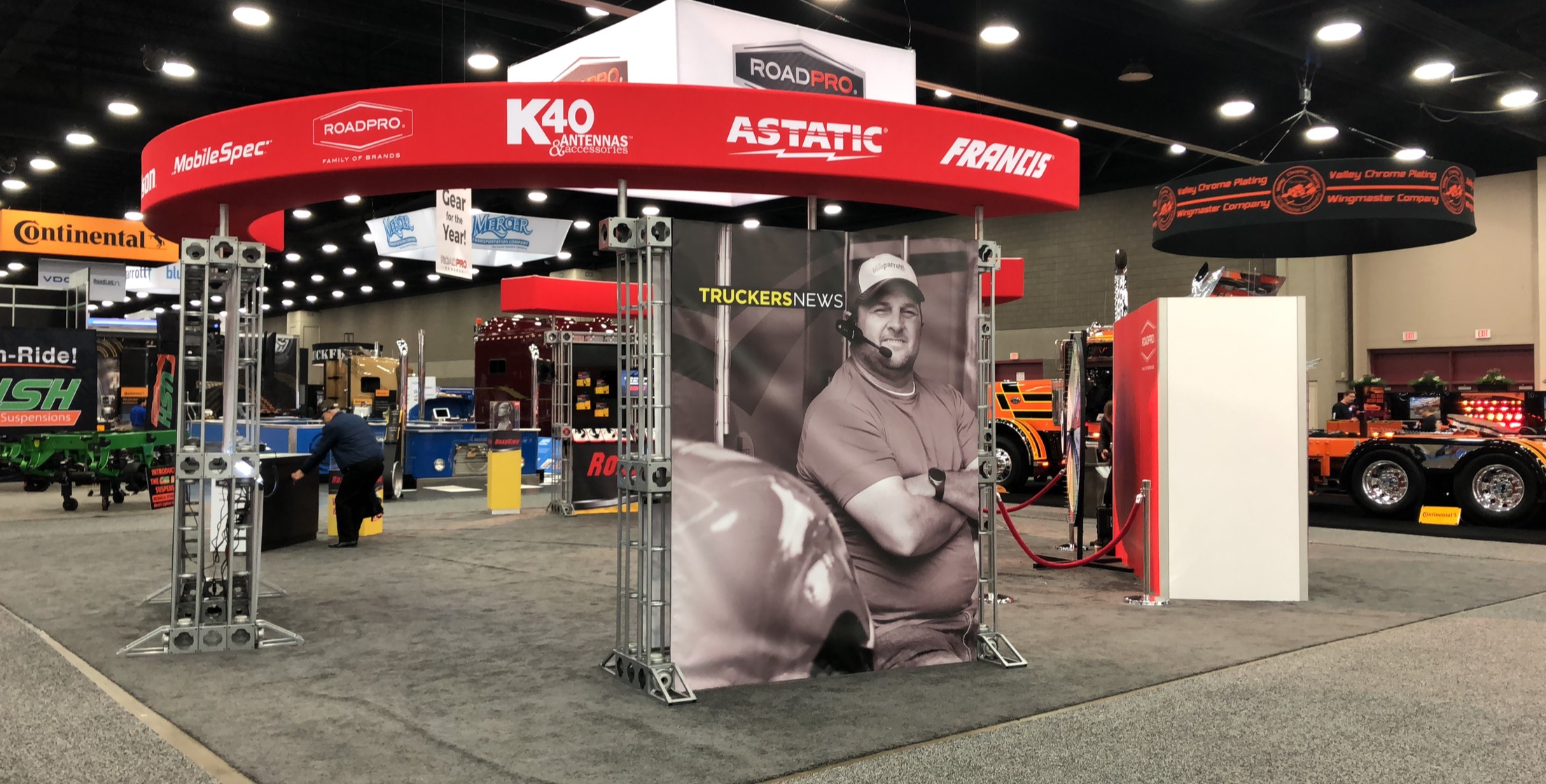 What made RoadPro start exhibiting at MATS?
We originally started attending the show for an opportunity to interact directly with our customers face-to-face. We gained valuable first-hand feedback and the chance to give some of our best-selling products to drivers looking for a product solution for their on-the-go lifestyle. The best part over the years has been the ideas from truckers for new products and existing product improvements, that we have been able to bring to market to continue on our quest to keep drivers safe, comfortable and connected.
12 years later, we are still eager to hear your feedback on products to enhance the on-the-go lifestyle and ideas for future innovation. Please make sure to visit us at MATS and make the most of your experience.