50 Years of Wilson Antennas
January 9, 2019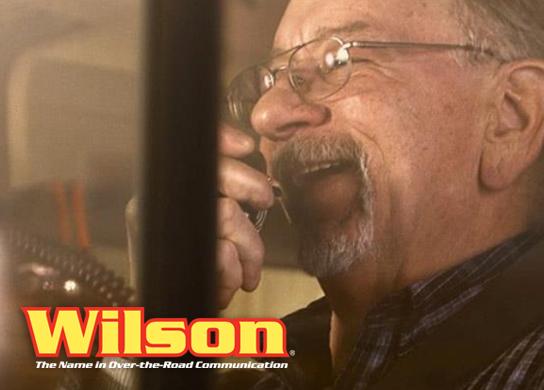 Wilson Antennas, one of the leading brands in the trucking industry, marks its 50th Anniversary this year. Jim Wilson founded the company in 1968 when he began manufacturing and selling CB antennas and two-way radio antennas. Incorporating in 1969, he went on to develop and design one of the very first high powered, heavy-duty trucker antenna.
Wilson, who as a kid loved amateur radio and received his ham radio license when he was 14, was very passionate about developing the very best products, especially for the trucking industry. As the popularity of the CB increased in the 70's, he continued to develop antennas that were specific to trucks and wanted to prove the superiority of his product against the competition. He contacted Lockheed Martin and had them conduct an independent test not only on the Wilson antennas but the other leading competitor in the market, hoping to prove that his antennas outperformed the competition. The results were favorable to his Wilson antenna and taking what he learned from the study he continued to develop other trucker specific antennas, including the Wilson T2000 and T5000, which remain two of the top selling antennas on the market today.
Wilson was among the first to advertise in trade publications focusing on how an antenna should perform. He created easy to understand graphics that depicted radio waves showing Wilson antennas had superior performance vs. the competitors. Demonstrating these plain analogies spoke to the customer and helped them understand performance and why it was important to buy Wilson products versus other brands on the market.
After a half century, Wilson remains the name in top selling CB antennas available today and offers a complete line of CB antennas and accessories, including the Lil Wil magnet mount and the Trucker T2000 antenna.
Providing industry-leading innovation, superior power, clear communication and durable rugged designs with 50 years of excellence, Wilson is built to last.