The Little Things
February 7, 2019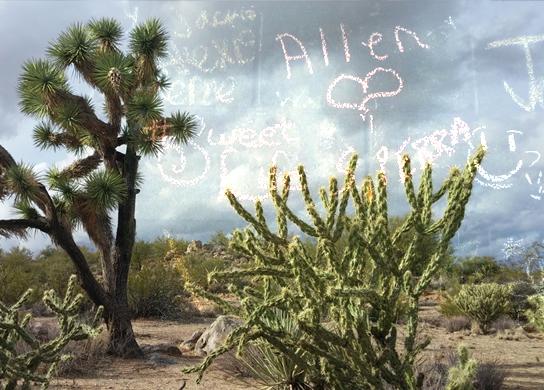 Like most holiday's, Valentine's Day has become overly commercialized. And like most holidays it seems half the people look forward to the day of Cupid and hearts, while the other half wish it was Halloween again. Living with or being a truck driver presents its own challenges when celebrating holidays, as Allen and I found out.
Living in the truck together we had to learn to be creative with our "us time." It is easy to fall into the trap of "we're already together all day every day." Luckily all it takes is an open mind and the desire to see that special someone in your life smile to turn a ho-hum holiday into a special day to remember.
One happy memory, and I have many with my trucker, is waking to him sitting on the side of the bed with a bright smile and a cup of hot coffee for me in his hands. How better to start a day than coffee and kisses! Another time, while trip planning, he decided as a surprise for me, to take the scenic route through a mountain gorge I had never seen. The morning of, he woke me early with hot coffee and pleas to come sit with him for a little bit. I am not a morning person but sitting there holding his hand watching the sun come up as we wound our way through the mountains was breath-taking and completely romantic.
Most Valentine's I fix him a home-cooked dinner. Luckily truckers have everything from RoadPro 12-volt appliances as well as rice cookers and Hot Pots to use on trucks. No matter what hours you run or how tight a schedule you might be on, you still have to stop for your 30-minute break. This is a perfect time to have a meal together, either sitting inside your truck or picnic style at a rest area. Light a candle or two to make it special. Unpleasant weather outside? Have a picnic in your truck. Spread out a blanket on your bed, light a few candles, and play some music softly in the background while you relax and enjoy your meal together. Yes, romance is corny. That's what makes it wonderful!
Loving someone is about the little things. You don't need to make a huge production out of showing someone you appreciate them. Nor do you need to spend a fortune while doing it. Small acts often leave a much bigger impression and last long beyond the WOW moment.
Unsure what to do for Valentine's Day whether you are on the road or home? Here are some ideas to help you celebrate:
Hand written love letters are a lost art but give that personal touch cards and emails do not.

Post-It Notes are great for leaving little love letters and hand-drawn pictures around the truck for your loved one to find throughout the day. Stick them on the sun visor, the steering wheel, inside the cabinet or drawer with their clothes, on and in the refrigerator, on their pillow, anywhere they normally go to throughout the day as little surprises of appreciation.

Be connected. Turn off your cell phones for 24 hours or set it to Do Not Disturb allowing only dispatch/work related calls to come through if needed. No text messages, no social media, no games on your phones. Spend the day WITH each other, talking to each other instead of your nose stuck to a LED display.

Flower alternatives. Both bought and picked flowers wither and die. Inside a truck there isn't much room for a flower vase anyway. Succulents are beautiful but small, and do not require much care to keep alive. Edible "flower" arrangements make both a beautiful and nutritious gift. And who doesn't love cupcakes decorated like flowers!

Take a hike! There are any number of rest areas and road-side pull offs across the country for you to get out for a walk. Some even have little nature trails to explore. It doesn't have to be a long walk. A short walk, even walking together around a rest area parking lot, can be done during a 30-minute break. While you're out there walking, go hand-in-hand.

Mix it up. Totally 80s! Or 70s, or country, or maybe a romance/love song station on SiriusXM while you drive. Keep the music loud enough to enjoy, but soft enough to talk to each other. Sing along - even if you are tone deaf and can't carry a tune in a bucket.

Say Cheese! Even if you hate getting your picture taken, do it. Take some selfies together. Set up an impromptu photo shoot at a rest area, near some pretty trees or flowers, or interesting building. Even graffiti and dilapidated buildings can be an interesting backdrop for great pictures. You will have those memories in digital pixel to cherish forever.

Get a room! Sometimes you just need a break from the confines and limitation of life in a semi-truck. So, get a hotel room for the night. Snuggle together and watch TV. Or pull a Pretty Women and have a floor picnic in the hotel room.

Be Foodies. Go on a food truck tour/walk around downtown. Whether you are home and live somewhere with a downtown scene, or maybe you are stopped in a town with one, go explore. Hit a couple different local food trucks sharing your treats from each one. Hold hands as you walk. Find a bench or table to sit together. People watch while you talk.

Tourist Trap. Whether it is your hometown or someplace you are traveling through, get out an explore the touristy places. Go to a park, museum, planetarium, art gallery, or state park.
Valentine's Day isn't about a QR and Bar Codes. It isn't all red, pink, hearts, and candy. Love, romance, life, relationships, dating, marriage... They are all about the little things, the moments that make you smile. So, go pick a moment, create a smile, and make a memory filled with love.
~Sierra Sugar