Spring's in the Air – Make Your Truck Road Ready
April 15, 2019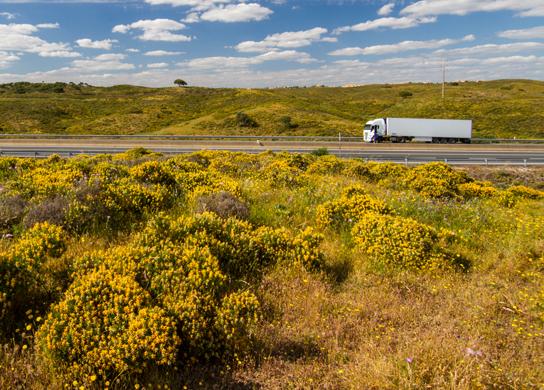 Spring at last. If you fell behind on maintenance in the winter – a lot of us did – now's a great time to get going.
It might not be the first thing you think of as the days warm up, but a good place to start this spring is the fuel tank.
Plenty of companies manufacturing products that help you get top performance from your truck. A standout among these outfits is Howes Lubricator. The company and its line of lubricants and fuel additives are long-established – Howes will celebrate a hundred years on the job in 2020.
For several reasons, we think their Diesel Treat conditioner is one of the most effective additives you can choose to keep your rig operating at its best. While many drivers use Diesel Treat year-round for added lubricity, Howes has introduced a new product called Diesel Defender which is designed to clean and lubricate for year-round performance.
Providing maximum lubrication and superior cleaning with their proprietary IDX4 detergent, Diesel Defender is a great warm-weather additive that adds up to 2.5x the required lubricity and promises a minimum 5% improvement in fuel economy.
Depending on where you are, spring may still bring cold days and colder nights. Diesel Treat's anti-gel feature avoids poor flow characteristics when the temperature's low. Get in the habit of using it now for the season's last cold snaps, and you'll have a good habit in place by fall when the real chill arrives.
Both additives are formulated to cut friction, reducing engine wear. They safely remove water from diesel fuel without using alcohol or other harsh solvents. That's a big deal. ULSD is hygroscopic, meaning that it absorbs moisture from the air. Diesel Treat and Defender "demulsifies" diesel fuel, removing water safely and effectively.
Spring cleaning on wheels
Spring's the right time for cleaning inside and outside your cab – or any of your other rides. That just makes sense when you've had ice, road salt and other chemicals splattered all over and tracked inside to boot. Clean up now for a better-looking truck, and you'll also cut down on the corrosion and scratching that follow all those winter miles.
ArmorAll's cleaning and protectant line has what you need to tackle just about every surface on a truck – exterior wipes and waxes, tire foam, glass cleaner , upholstery wipes, and much more. This is what you need to get the interior and exterior of your truck looking good and to keep them that way. This line is just as helpful with the cars, pickups and motorcycles in your driveway at home.
The winter season puts a real beating on windshield wipers. When you switch them out this spring, think about a brand upgrade. Scrubblade has developed a lot of practical design for its products: a patented scrubbing technology that wipes out rain, road debris and bugs; all-weather construction with a low profile to prevent wind lift; and a special inside blade that fights smearing. Scrubblade products move smoothly on the glass, so they're also quiet - something you appreciate when you're behind the wheel for hours.
These products amount to a good start in getting your truck in shape for spring. But there's plenty more to do. If you don't have your own checklist, this one can get you started.
Inspect from front to back, roof to tires.
Check wheel and axle seals for any leaks.
Spritz the starter and battery with spray grease.
Check electrical connections and replace any that are frayed or loose.
Balance tires. Change oil. Replace fuel filters.
Grease slack adjusters and kingpins.
Look over the exhaust system and repair any leaks.
Top off antifreeze, power steering fluid, brake fluid, and transmission fluid.