BlackCanyon Outfitters - A Trucker's Solution to On-the-Go Gear
November 8, 2019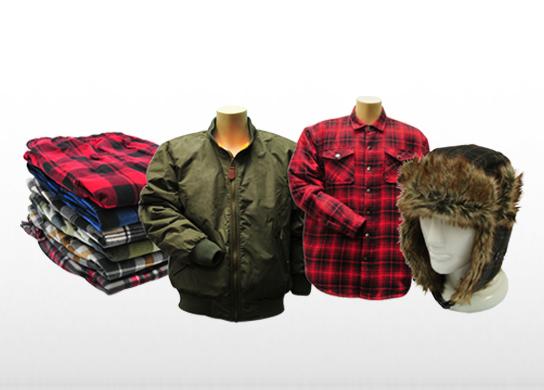 When truckers (and others who spend a lot of time outdoors and on the go) talk about the clothing and equipment they like, you hear the same ideas time and again. Road warriors want products that are durable and rugged, comfortable and reliable, but still deliver sharp looks in outdoor style. Getting real value for the dollar – well, that counts, too.
One top source for gear that checks all the boxes is BlackCanyon Outfitters. Their lineup includes winter wear to set you up right for the coming cold months, belts and wallets that are good-looking and hard-wearing, plus safety equipment that delivers real protection when and where you need it. Here are some of the great BlackCanyon products now available at travel centers across the country.
Winter Wear
Baby, it's cold outside. But keeping you warm is just part of what great winter clothes do. BlackCanyon jackets are cut for comfort and range of motion, along with resilient wearing properties and standout good looks. Quilted, thermal or fleece linings give the best in breathable warmth. You'll find the same care and quality in their shirts and vests, and in BlackCanyon headgear, with standard and high-visibility options in knit caps, face masks, balaclavas and earflap trooper models. Cozy thermal socks and gloves made with the real-world demands of work in mind (such as texting gloves and ski types) round out the line.
Belts and Wallets
Any way you choose to show the world who you are, leather goods and other accessories from BlackCanyon give you what you're after. There's a wide range of leather wallets to pick from – bifolds and trifolds with bold deer or eagle embossing, in black or brown leather (or flag decoration, U.S. or Canadian, if you want to let your colors fly). Plenty of other personalizing details, too, from croc-style leather to money clips to RFID shielding capability for extra security. BlackCanyon's black and brown leather belts prove what a great look you get from simple, classic style.
Safety Gear
Hard hats, glasses, gloves, pants, shirts and vests – BlackCanyon safety wear delivers serious solutions for safety needs from head to toe. Go with the Omega II Full-Brim Ratchet hat for max all-around head coverage, or the Americana 4-safety hat, right for lots of demanding situations. (Where you don't need a hard hat, choose a ballcap with reflective trim so you'll always be seen.) High visibility shirts, vests and pants are available in styles made right for the work you're doing. Gloves in the BlackCanyon line combine high visibility with super dexterity. Also available are baseline protective goods like safety glasses, chinstraps and earplugs.