What Travel Centers Are Doing to Improve Your Shopping Experience
December 3, 2019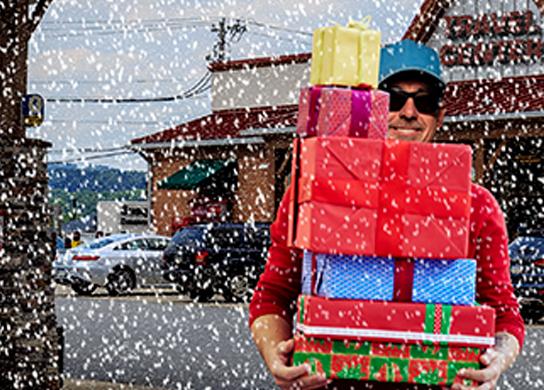 As 2019 winds down and we head into 2020 travel centers are continuing to find ways to improve the shopping experience and provide additional services and products to make life on-the-go a bit easier.
This year many of the larger travel centers have implemented not only new stores but added additional parking, offered improved food selections and expanded into territories much in need of a good place to stop, take a break, fuel-up and shop.
A continued trend to expand the product offerings to fit the needs of those that spend most of their time on the road will also be evident. Everything from the latest in electronics to personal care and apparel will see an upgraded presence in travel centers everywhere.
A new assortment of travel and safety gear from BlackCanyon Outfitters® will include a great selection of apparel, outerwear, gloves, wallets, blankets, and bedding. If you weren't prepared for that latest weather front moving in, or your next stop requires safety gear that you don't have on your truck, travel centers and BlackCanyon have you covered.
The latest in mobile technology from brands such as MobileSpec® and RoadKing® will also be found in travel centers throughout the country. With a large selection of audio and charging including traditional and Bluetooth® earbuds in stylish designs, neckbands in a variety of options and Qi wireless charging pads and mounts, there will be something for everyone's preference or style. Also, for the convenience of travelers is a large selection and variety of charge and sync cables, including Fast Charge capability. If your phone is dead and you lost your charger, no worries, you will find what you need to get you charged up and ready to go in no time.
Toys and novelty will also see an increased presence with gifts and toys from the Treasure Cove® line that include popular brands like Hasbro®, Mattel®, and TY®, featuring items from new movie releases like Frozen and Toy Story 4. Rounding out the line will be a fun assortment from Play-Doh® and Barbie® and a large selection of plush, remote control vehicles, gaming systems and more. So, heading home and want to bring a smile to a certain kiddo that might have missed you while you were away? No problem – there is something for every age and interest.
A new line of premium men's grooming items from Duke Cannon, Union Razors and Barbosol® will offer a variety of options to keep you clean-shaven and fresh. From body and skincare items to multiple shaving selections including electric and manual razors, shaving kits and more the new line will provide a complete solution for men's grooming.
For those that prefer to cook their own meals to control costs, calories or just have a home cooked meal - check out the latest in 12-Volt cookware with the RoadPro portable roaster. Adding another option to the cooking appliance portfolio, this roaster fits a standard 6"x9" glass baking dish or disposable aluminum pans for easy cleanup and boasts a 3-cup capacity. With a vented glass lid and locking handles, you can keep an eye on what is cooking while ensuring the contents will not spill.
So if you find yourself without something that you need while on the road and think you will have to wait until you make your way home to get it – think again – travel centers are continuing to evolve to bring you a wide range of products and services to make life on the road a smooth ride.