Dash Cams Can Save the Day
December 9, 2019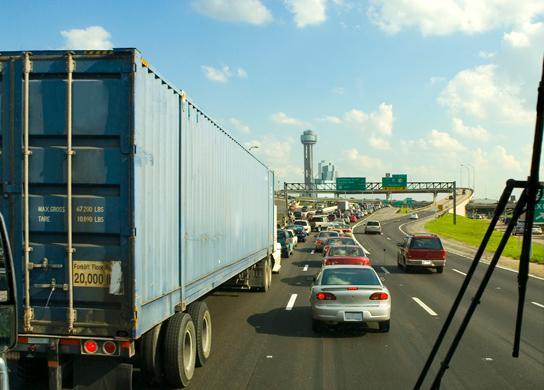 As a trucker you spend countless hours on the road and have probably seen your share of careless drivers. With the ever-increasing traffic and roads filled with more and more drivers being distracted by in-vehicle technology, dash cams have become one of the most important things to have on your truck.
Of course, the most important reason to have a dash cam in your truck is in the event of an accident you have proof of the incident and who was at fault. Without this footage the other driver can try to claim that you caused the accident even if you did not and you could be liable for all the damages and injuries unless you have the captured footage from the accident.
Dash cams can also be used to report a careless driver that is endangering others on the road. As a professional truck driver who makes the road his office, you are well versed in the rules of the road and can also easily identify if another driver is placing others in jeopardy. Having the dash cam footage as evidence can prove their carelessness and assist in getting them off the road or presented with the proper fines.
Having your dash cam on and recording even when you are asleep in your truck or away from your vehicle is also a good practice. If you return to your truck and there is a dent on your fender you can view the footage to see what happened. Your camera can also capture those who might try to vandalize your truck or try to break in.
While we may all think it won't happen – dash cams can also assist in cases of potential insurance fraud. There are other drivers out there that purposely cause an accident and then try to blame the other driver in order to receive insurance money. They can fake an injury claiming it was sustained in the accident and then say you are responsible for the medical costs. Dash cams can prove the accident was not your fault as well as help to stop the person that committed the fraud from doing this to anyone else.
If you train other drivers, you maybe also find a dash cam useful to record what the trainee sees behind the wheel and then review with them after each training session to point out improvements or what they did well.
Garmin, Rand McNally and Cobra are a few brands that are available in most travel centers and offer a variety of features and pricing options. Many offer time and location tracking with geo tags that sync with your GPS providing information on when and where the footage occurred. Built-in microphones are great to have if you train other drivers or to record the conversation with law enforcement or the other driver involved in an accident. However, you will need to alert the person if you are recording them as many states have laws in place to protect the recording of individuals without their knowledge. Most models do include a memory card but make sure you check what type before purchase and if it is easily replaceable as you will often be asked to hand over the memory card to law enforcement. Various mounting options are also available – some models are small enough to be mounted on your windshield but make sure the one you select works for you and does not obstruct your view. Before you purchase make sure to do a bit of research on the camera that will work best for your needs.
You will find having a dash cam on board can certainly save the day!