Top Reasons to Attend a Trucking Trade Show
January 30, 2020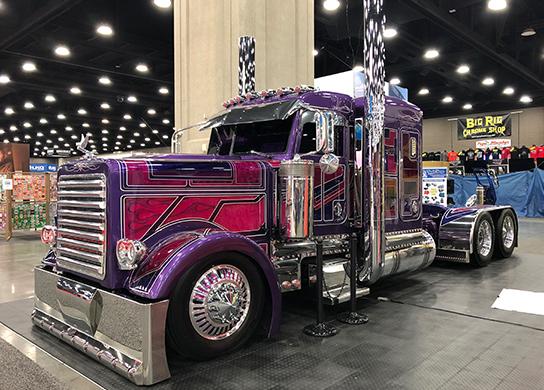 Every year there are a multitude of trade shows specific to the trucking industry held in various parts of the country. Two of the most popular trucking shows are the Mid-America Trucking Show held each year in Louisville, Kentucky typically the last week of March, and the Great American Trucking Show in Dallas for several days at the end of August. If you have yet to attend one you may wonder, why you would want to. We polled a few drivers in the industry and here is a list of some of the top reasons to attend:

See the latest products – Trade shows serve as a one-stop shop to see the latest technology and trends coming to market as well as being able to talk to the experts from the companies that manufacture them before spending your hard-earned cash.
Share you voice - Keep in mind that very often the exhibitors are also there to gain intel on what is important to you – what are your specific product needs for your truck? – What do you like or not like about their products? – and to ask YOU what products you would like to see come to market.
Learn something new – Trade shows provide a great way to learn more about the industry and meet the leaders that are impacting change. Finding out about new rules or regulations coming your way, attending education sessions, or participating in forums are all part of attending the show.
Meet new friends – Trade shows are a great way to meet other drivers and those that you meet at a show will very often become lifelong friends.
New opportunities - Thinking about becoming an owner-operator, or working for a different company? How about buying a new truck? Trucking trade shows are a great place to uncover new opportunities and view the latest truck models and equipment.
FREE SWAG - Many companies will come prepared to hand out free t-shirts, hats or other goodies that you can collect while walking the floor. Very often exhibitors will run contests or provide opportunities to win cash, trips or other valuable truck accessories and products.
While the show may take you off the road for a few days, the advantages of being there may outweigh the time you are not behind the wheel. Who knows, you could just uncover a fantastic opportunity or a new product that may change your on-the-go lifestyle.