The Best Part About Being a Trucker
March 30, 2020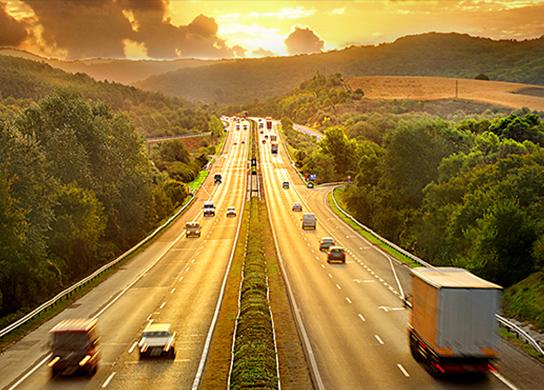 By Kim McDonnell
When you make driving a truck a career you have to put up with the negative side of the business – inclement weather conditions, navigating through traffic jams, dealing with a grumpy dispatcher and being away from family and friends for long periods of time. But there is also the upside of being out there on the open road. A recent Drivers Discussion on RoadPro's Brake Time community yielded a variety of comments and insights that we thought we would share.
While most people work all year at a job they don't like to save up and take a few weeks of vacation truck drivers have an opportunity to be tourists every day. Each load is different and brings you to a new place. Seeing spectacular sunsets or sunrises is not something that everyone gets to experience and certainly never grows old. Making a living while enjoying the beauty and wonder of the country is also a big WIN! Being able to see a variety of scenery and special places as you drive such as the mountains, crossing famous waterways and rivers and seeing national treasures. There are also opportunities to visit famous places, museums, landmarks and more while you have some downtime. Every day as a truck driver offers a variety of new experiences as nothing is ever routine.
Of course, there is also not being stuck behind a desk or in an office and even dealing with the same commute each day. The freedom and independence that come with trucking mean you are pretty much in charge of YOU while in your cab and you are your own boss. You also get to meet new people, maybe fellow drivers that share great stories or become good friends. If you think the brotherhood and sisterhood of trucking has gone missing – think again. There is a new growing sense of community within the trucking industry, especially with the growing popularity of social sites and online communities. And while the camaraderie is great, you can also experience some much needed 'solo' time, where you just may want to drive and not be connected. There are not many 9-5's that offer that luxury.
Not many businesses let you bring your pet to work, but you can enjoy the company of your fur baby when you are a trucker. They can provide companionship as well as an added level of protection and you don't have to leave them alone all day in your house while you work.
This career isn't for everyone – but is one that certainly can provide some great opportunities to make the most of it!