New RoadKing® Bluetooth® Headsets Make Their Debut
March 9, 2022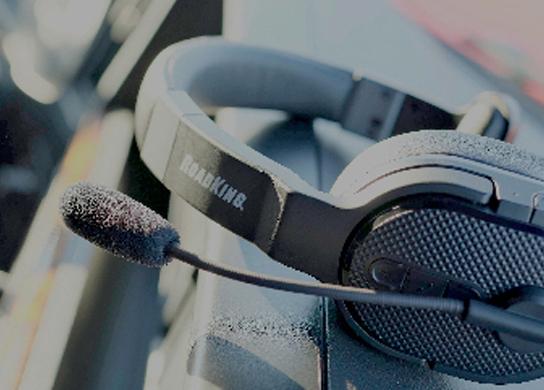 If you plan to attend the Mid-America Trucking Show, you will want to make sure you stop by the RoadPro booth #22035 to get a sneak peek at the all-new line of RoadKing Bluetooth® headsets that will be available starting in the Spring.
There are four new styles to choose from, with a choice of fit, and all have the latest 5.0 Bluetooth wireless technology to pair with other Bluetooth-enabled devices for complete wireless freedom. With superior noise-canceling and reduced ambient noise levels, these headsets will provide the ultimate listening experience.
First in the lineup is the RoadKing RK1000, which has up to 14 hours of talk time, providing an entire shift battery life. The lightweight design with an ultra-soft earpad offers all-day comfort. It has a slim headband for the perfect fit and a 33-foot operating range.
The RK2000 has up to 24 hours of talk time and advanced noise-canceling technology. A flexible headband and large ultra-soft earpad make for a comfortable fit, and this headset has an operating range of 33 feet.
With up to 30 hours of talk time, the premium RK3000 hosts a rugged design built for heavy everyday use. The headband has a soft memory foam pad and comfortable leather earpad that ensures ultimate comfort for all-day wear.
The RK4000 features voice controls for making and receiving calls hands-free and easily coverts to a stereo headset for use when the driving day is done. With 30 hours of talk time and a 33-foot operating range, this convertible-designed headset features superior noise cancellation and provides the very best in ambient noise reduction.
All four headsets come with a micro USB charging cable, 12-volt charger, windsock replacement for the mic, and a convenient drawstring bag to keep the headset and its accessories contained while not in use.
Designed with the professional driver in mind, these headsets are priced from $49.99 to $109.99 and will be available in most travel centers and truck stops beginning in April 2022.